Project Details
Donated Uniforms to Aadarsh Home For Children
Boduppal, Ranga Reddy District, Telangana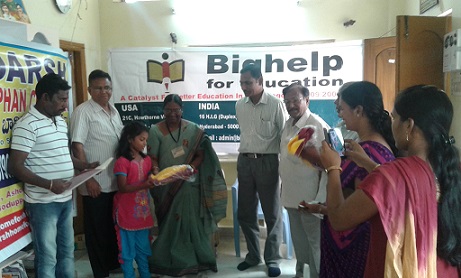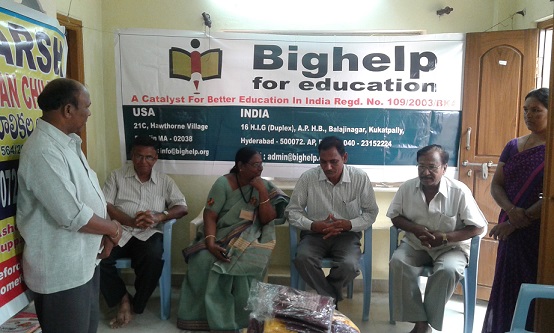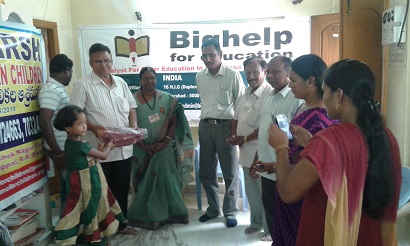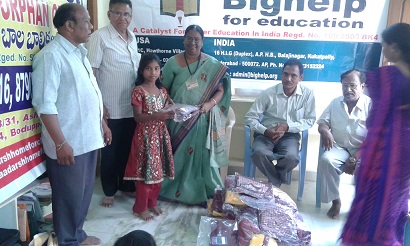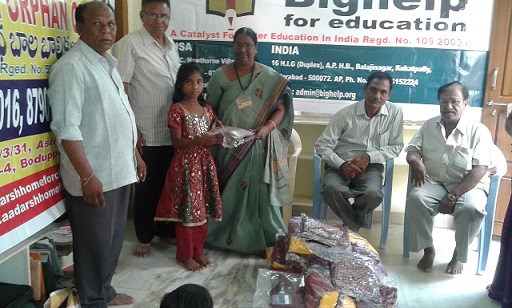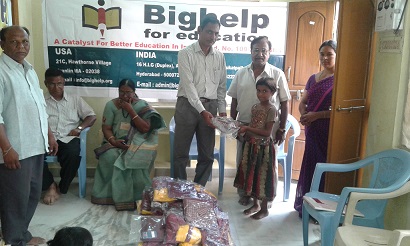 Bighelp donated uniforms for 21 students at Aadarsh Home For Children which is providing free accommodation and free education to orphans and deserving students.


Aadarsh is established with a motto of helping orphan and deserving students by providing them accommodation, excellent education, potential knowledge. Keeping the level of understanding, each student is provided with intensive coaching to keep them abreast with their peers elsewhere in the education stream. Aadarsh assists and support to become responsible and self-reliant citizens of the country.

Uniform can improve learning by reducing distraction, sharpening focus on school work and making the classroom a more serious environment, allowing students to perform better academically.


Project Geographic Information
Aadarsh Home for Children is situated in H.N.O: 9-21/3/31, Ashok Nagar Colony, Street No.4, Boduppal, Ghatkesar, Ranga Reddy district.


School Information
Aadarsh Home for Children was established in the year 2010 with a five destitute children. The organization provides education from Nursery to 10th class. About 47 students are studying from different parts of India and get residential facilities in hostel run by the organization.


Project Inaugural Information
The donation program was conducted by Bighelp on 16-Jul-2015 at the premises of Aadarsh and donated the Uniforms. The following personnel have attend the donation program

1. Mrs. Sarojini Maturi - Managing Trustee, Bighelp
2. Mr. P.Sriramulu - Asst.Exe.Director (projects), Bighelp
3. Mr. Ramanadham – General Secretary, Aadarsh Home
4. Mr. Lakshman Rao – Principal, Sharada Vidya Mandir
5. Mrs. Sri Devi – Member, Aadarsh Home
6. Mr. S.M. Vali - Member, Aadarsh Home 7. and students

Mr. Ramanadham, thanked Bighelp organization for presenting the uniforms to their students


Project Survey Information
Mr. Ramanadham General Secretary of Aadarsh home approached Bighelp. Basing on the request Mr. P. Sriramulu Asst. Exe. Director of Bighelp inspected the Organization. He held discussions with him, students and staff. After discussions he came to a conclusion their request for providing uniforms were found genuine. The executive body headed by the Bighelp President Mr. Chand Pasha Shaik has reviewed the need for the support and approved the project.


Donors sponsored this project
| Project Start Date | Project Current Status |
| --- | --- |
| 04-Apr-2015 | Active |