Project Details
Samanvai Computer training center for visually challenged
Begumpet, Hyderabad District, AP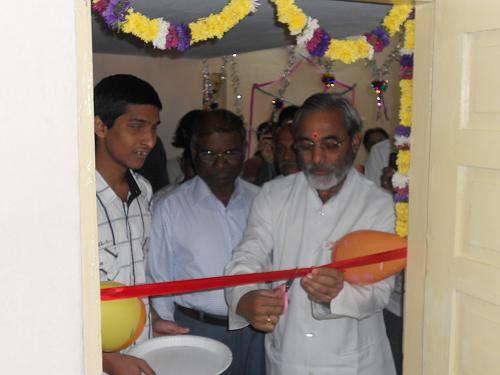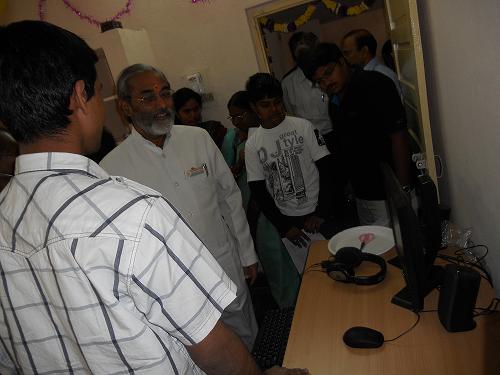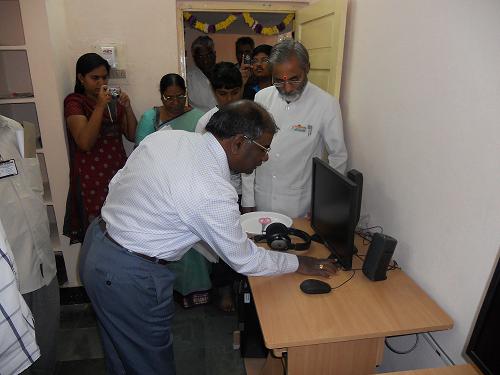 Bighelp provided two computers specially made for the use of visually challenged people to Samanvai computer training center which is providing free computer education to visually challenged students in Andhra Pradesh.

Funds to this project were raised by "Bighelp" during 8th annual fundraiser Pongal-Republic Day celebrations at Canton High School, Canton, MA.


Samanvai is a nonprofit, service oriented organization which aims at providing educational, rehabilitational, vocational, career guidance, mobility and employment services to multi disabled students. Samanvai was recently started by a visually challenged student from Massachusetts Institute of Technology (MIT) to provide free computer training to visually impaired children after their 10th grade in India.

Samanvai is providing computer education which will be beneficial for students in many ways. This computer training targets students with different skill levels. But high emphasis is given for beginners who do not know how to operate computers. This training is designed into three categories. They are as follows.

All basic applications
All intermediate applications
All advanced applications including programming

After having this type of training the visually challenged students are ready to take some initial jobs in data entry, office management, medical transcription and teach other visually challenged students who are in need.

Mr. Srikanth approached Bighelp Chairman to provide financial help for purchasing computers specially designed for visually challenged students to give computer training. Chairman felt the proposal is very much useful to blind students. Hence, Bighelp came forward for helping Samanvai.


Project Geographic Information
Samanvai is running its computer training center from this address Indian Airlines Colony, Begumpet, Hyderabad


Project Inaugural Information
The Computer training center has been inaugurated on 9th January 2011. Mr. Srikanth invited Bighelp team for inaugural function. Smt. M.Sarojini Managing Trustee and Sri.S.Seshagiri Rao Executive Member have attended the function.
Smt. M.Sarojini narrated the formation and activities of Bighelp Trust in detailed. The cause for taking up this project was enlightened by her.

Sri. S.Seshagiri Rao appreciated the sincere efforts taken by Mr.B.Srikanth for supporting the visually challenged students to settle in their life.

The two computers designed for visually challenged students donated to Samanvai by Executive members of Bighelp.


Project Survey Information
The project proposal for Samanvai was presented by one of the Bighelp youth committee member Ravi Yelamanchili. The Bighelp President Mr. Chand Pasha has contacted Mr. Srikanth one of the members of Samanvai. After discussions held with him President felt that the request is quite genuine and approved the project.


Donors sponsored this project
| Project Start Date | Project Current Status |
| --- | --- |
| 06-Dec-2010 | Active |