Project Details
Kurmaguda Academy for Relief and Education Society - I
Kurmaguda, Hyderabad District, AP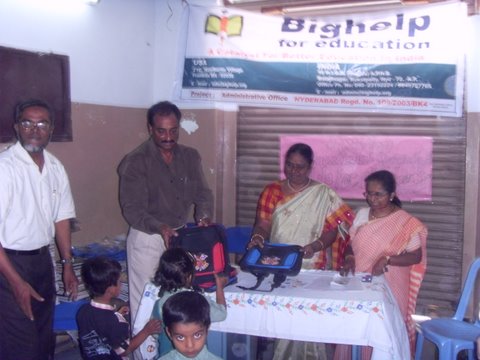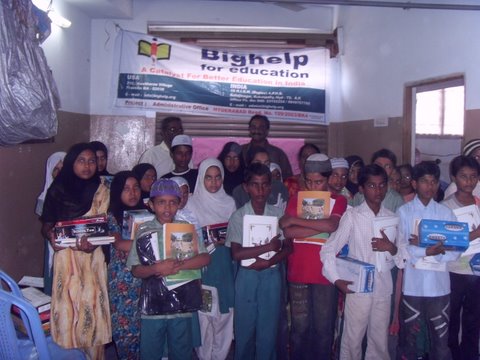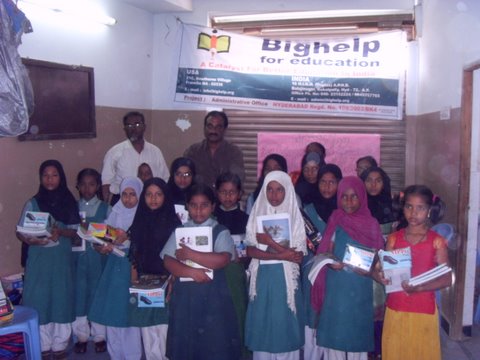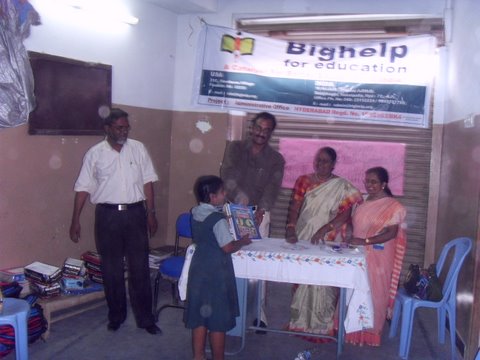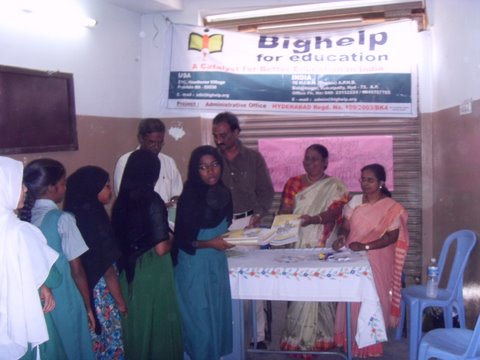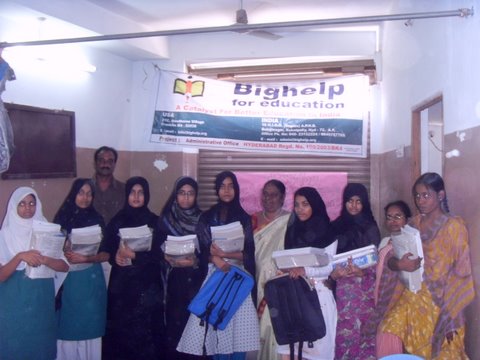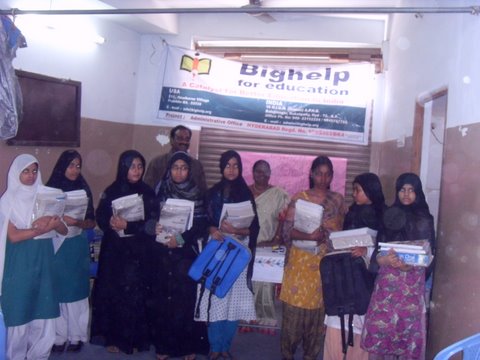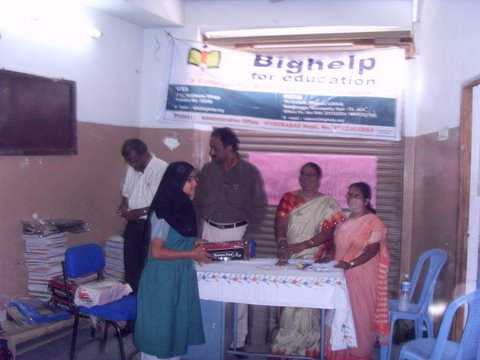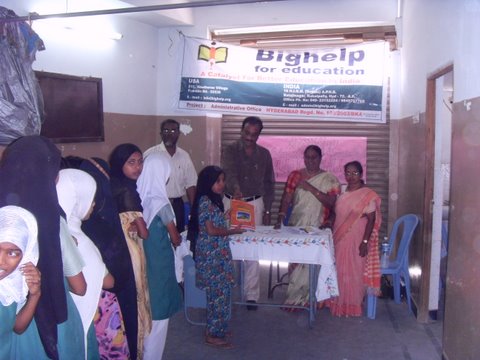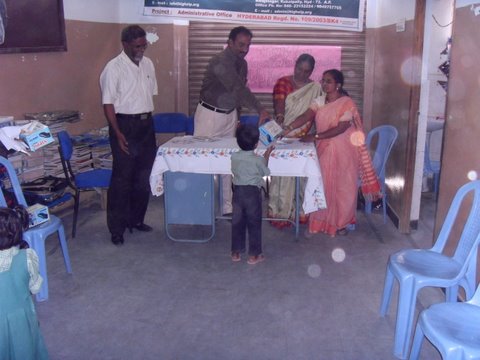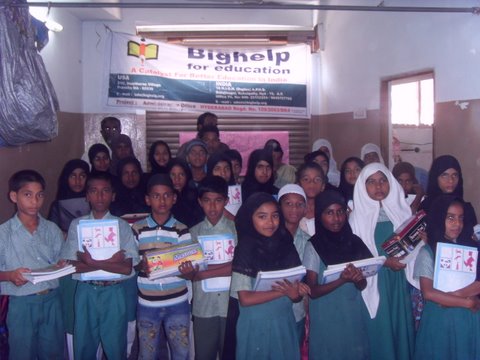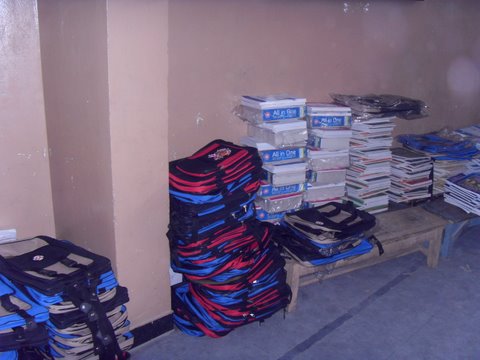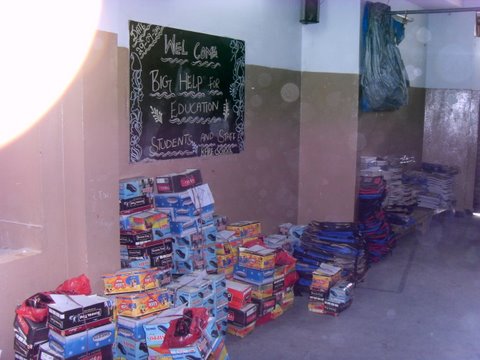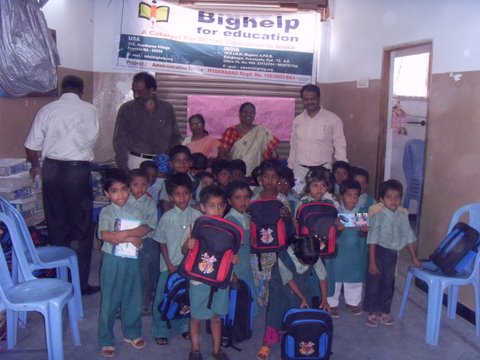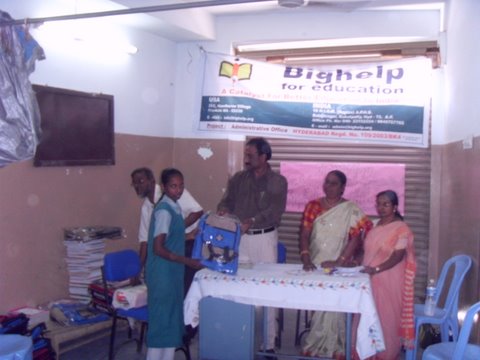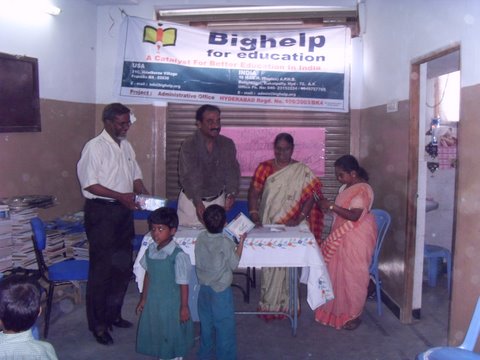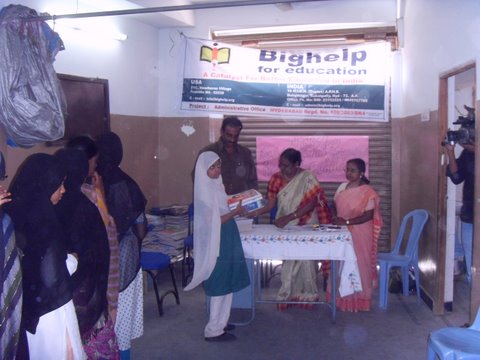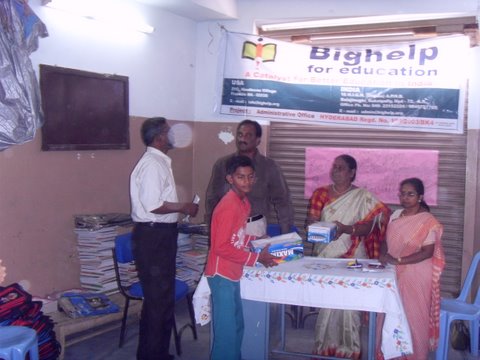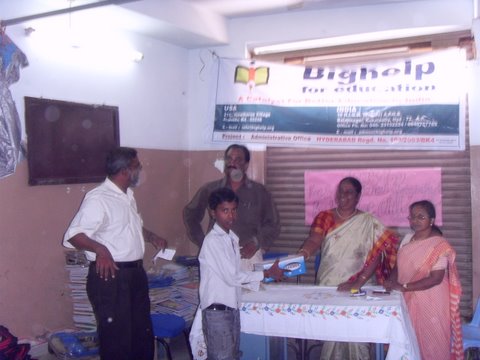 Bighelp provided textbooks and workbooks for 120 students, Shoes for 293 students and school bags for 110 students at Kurmaguda Academy for Relief and Education society (KARE), Hyderabad, India that provides free education and health care for the underprivileged children.


Kurmaguda Academy for Relief and Education society (KARE) located at Kurmaguda area of Saidabad, Hyderabad, Andhra Pradesh, India, has been serving the community for more than a decade in Education, Health and Vocational training. Having started in the year 2000, KARE runs English medium school, a health clinic and organizes vocational trainings for women where services in all the three initiatives are offered free of cost for the underprivileged people of surrounding localities. The total strength of the school from Nursery to 10 grade and special class is 457.

The aim of the KARE Society is to break the cycle of poverty and all social evils through education which is in line with the Bighelp mission. By providing text books to these students, we were able to provide a structure and syllabus for their classroom and helped them to standardize the instructions. The workbooks helped these students to obtain sound learning principles. This material has provided the rich and variety of resources to the teachers and saved teacherÂ's time by enabling them to devote their time for quality teaching rather than material production. Providing the basic school supplies such as school bag and shoes helped all poor children at KARE society to go to school wearing shoes who otherwise walk barefoot to the school every day including during hot summer and rainy days. All students that received these supplies were so happy, expressed their joy and promised Bighelp to go on the path to success rather than worrying about the basic supplies every day!


Media Coverage
30-Sep-2010 News Published in Eenadu Malakpet Zone on 30-Sep-10
30-Sep-2010 News Published in Eenadu Yakhutpura Zone on 30-Sep-10
Project Geographic Information
KARE Society is situated in Kurmaguda, Saidabad, Hyderabad, Telangana, India.


School Information
KARE School established in the year 2000, in a donated land with 30 children placed in Pre primary and kinder garden sections, the total strength today rose to around 525 spread over up to VIII classes by the year 2010-11. A total number of 18 qualified and service minded teachers are at helm.


Project Inaugural Information
The donation program at KARE Society by Bighelp for presenting Notebooks, workbooks, Shoes and bags was held on 29-09-10 in KARE School premises at Kurmaguda, Hyderabad.

The following personnel attended the distribution function:

1. Smt. M.Sarojini Managing Trustee of Bighelp
2. Sri.R.Jawaharlal Secretary of Bighelp
3. Smt.A.Subhadra Child Performance Analyst of Bighelp
4. Sri. Wahed Ansari Secretary of KARE Society
5. Sri.S.A. Samad Associate of KARE Society
6. Sri. Mazar Khan Professor of Muntaz College.

Smt.M.Sarojini enlightened the motto of Bighelp and also she mentioned Sri. Shaik Chand Pasha the Chairman of the Trust is very much interested and struggling for uplifting the underprivileged children in India.

Sri. R.Jawaharlal narrated the formation and activities of Bighelp Trust in detailed. The cause for taking up this project was enlightened by him.

Smt. A. Subhadra while addressing the gathering on the occasion advised the students to utilize the rare opportunity and come up in their studies.

Later the educational items donated by Bighelp have been distributed by dignitaries.

Sri. Wahed Ansari conveyed vote of thanks.


Project Survey Information
The KARE Society approached Bighelp after knowing the activities of Bighelp through Website. Sri. GR.Subramanyam (COO of Bighelp, Hyderabad) made several visits to the KARE school and after long correspondence with Mr. Waheed Ansari Secretary and Mr. S.A.Samad Associate, KARE Society; the proposal was presented to the Bighelp trustees. The proposal was reviewed by Managing Trustee Mrs. Sarojini Maturi and the same had been discussed and approved by all trustees to help the needy students at KARE school.


Donors sponsored this project
| Project Start Date | Project Current Status |
| --- | --- |
| 21-Feb-2010 | Active |