Project Details
Ashray Akruti Phase-II
Srinagar Colony, Hyderabad District, AP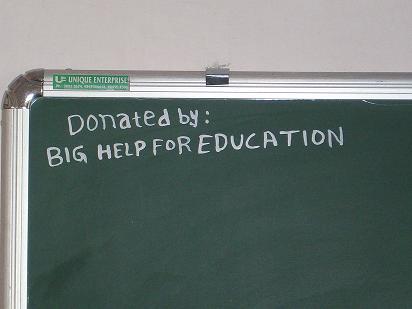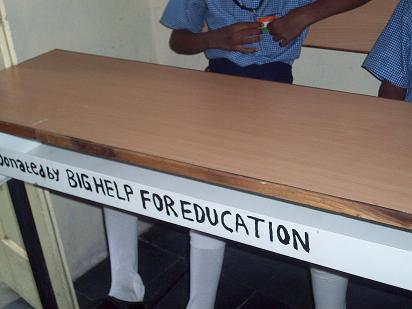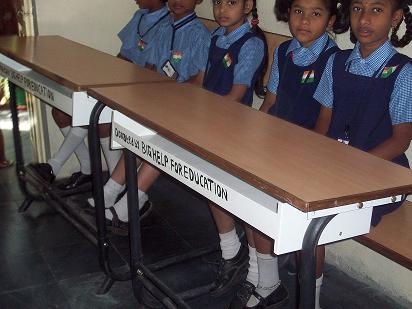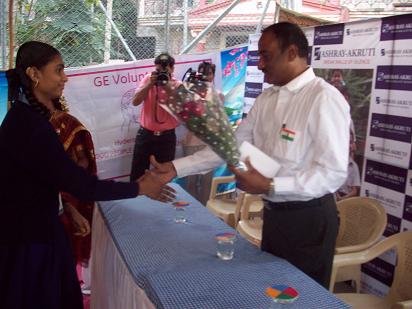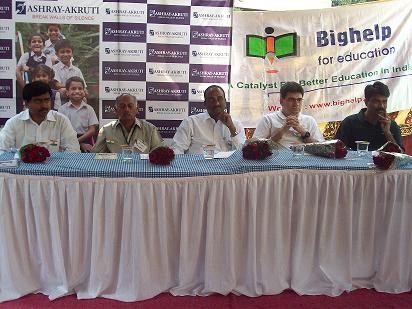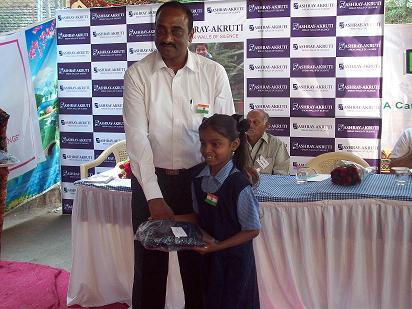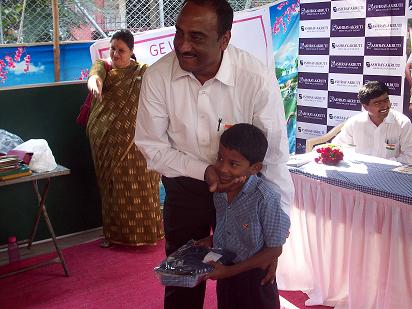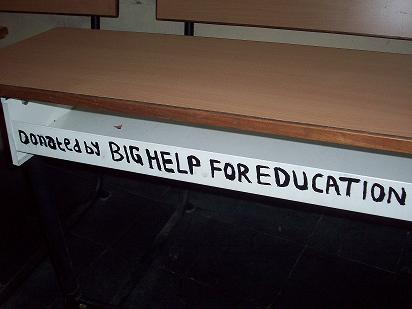 Bighelp provided school uniforms to 120 students and infrastructure facilities such as student desksand green boards to Ashray Akruti Little Angels School for the Deaf, which is providing special education facilities to children with hearing impairment and underprivileged.
"Ashray Akruti" started Little Angles School for the hearing impaired children in October, 1996. The school provides education from Nursery to 10th class. About 161 students are studying during this academic year

Ashray Akruti Little Angles School has been following several unique techniques in the education of the hearing impaired, steadfastly maintaining a low teacher student ratio. Each student gets the individual attention that he / she deserve. The majority of the staff is special educators in audio and speech therapy. Children are given special training in auditory and verbal skills.

Ashray Akruti approached Bighelp to provide some help explaining their difficulties due to short fall of funds to meet their minimum requirements for the hearing impaired children in this year. Bighelp felt their request is genuine. Hence Bighelp provided 120 Uniforms, 4 student desks and 2 green boards this year also.

The philosophy of "Ashray Akruti" is to help children break the walls of silence, as every child has the right to learn in his / her own special way and that every child should have the freedom to express itself through speech.



Project Geographic Information
Ashray Akruti Little Angles School for hearing impaired is situated in Srinagar Colony, Hyderabad, AP, India. Their hostel is situated in Begumpet, Hyderabad in Andhra Pradesh. The hostel inmates are provided with conveyance facility from hostel to school and back.
School Information
The Little Angles School for the deaf was founded in October, 1996 and at present caters to educational needs of about 161 children. Out of this 120 are Hearing Impaired children and the rest are dumb children.


Project Inaugural Information
The donation program at Ashray Akruti by Bighelp for presenting school uniforms etc was held on 26-01-10 on the eve of Republic day.

Mr. Jawaharlal and Mr.S.Seshagiri Rao were attended to the function. The other dignitaries attended are from M/s. Thomson reuters, GE volunteers and Srujanavani Volunteeers along with public, teachers, staff and students.

The national flag was hoisted jointly by Mr.Jawaharlal and MD of M/s. Thomson reuters. Later meeting was conducted with all dignitaries on the dais. All the persons have spoke on the occasion and greeted hearing impaired students.

Mr.Jawaharlal and Mr. S.Seshagiri Rao have narrated the activities of Bighelp.

Later the following material has been distributed to the students and school authorities. School uniforms - 120 No.s, Student desks - 4 No.s and Green boards - 2 No.s
Donors sponsored this project
| Project Start Date | Project Current Status |
| --- | --- |
| 27-Oct-2009 | Active |