Project Details
Donated Meals plates, glasses, Sports and educational material to M.P.P. School - Habeebnagar
Habeebnagar, Hyderabad District, Telangana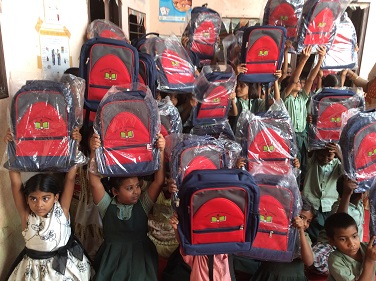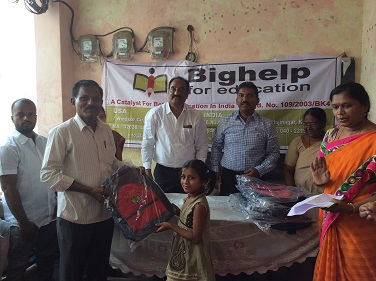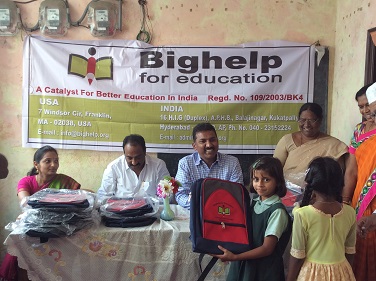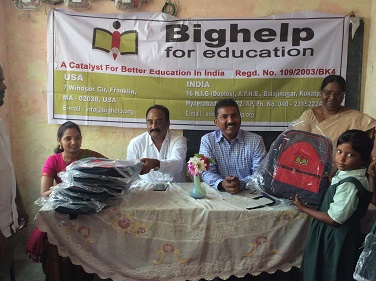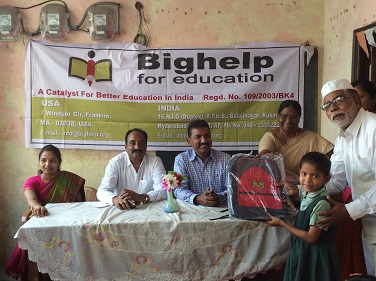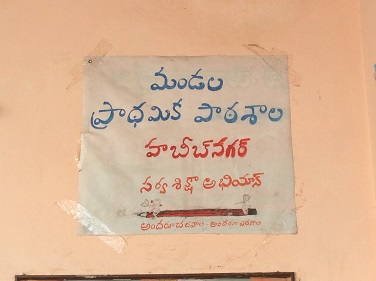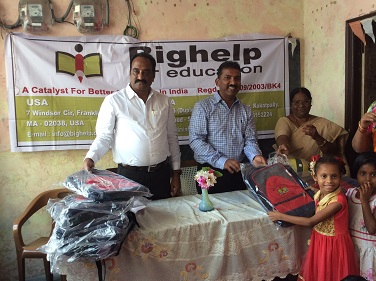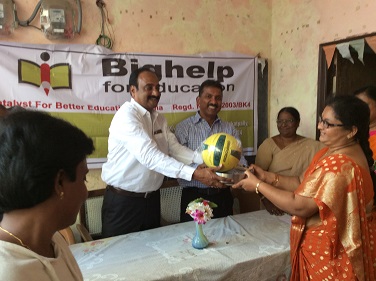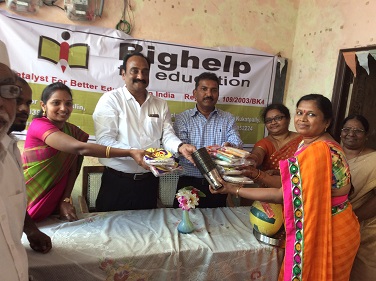 Bighelp donated educational material, Meals plates, glasses, sports material and Jamphakhanas to school, school bags and stationary items to students of Mandal Parishad Primary School, Habeebnagar, Hyderabad, Telangana state.


By providing school bags 48 students were carrying their books, notebooks, binders and other school supplies.

Sports material is being used to practice well and show better performance in competitions.

By providing meals plates and glasses students take meals comfortably

Jamphakhanas helps students to sit comfortably on the floor


Project Geographic Information
Habeeb Nagar is in Hyderabad City in Telangana State, India.


School Information
Mandal Parishad Primary School is situated in Habeebnagar and it was established in 2000. It is co education school with present strength of 48 students and 2 teachers.


Project Inaugural Information
The Inauguration program was conducted by Bighelp on 03-11-2016 at the School premises and presented sports material, educational material, Meals plates, Glasses and Jampakhanas to School. The following personnel have attend the donation program

1. Mr. Chand Pasha Shaik - President, Bighelp
2. Mrs. M. Sarojini- Managing Trustee, Bighelp
3. Mr. R. Jawaharlal-Secretary Bighelp
4. Mr. S.Srinivasa Rao - Asst.Exe.Director Bighelp
5. Mr. Vishnu Vardhan Reddy - Office Assistant Bighelp
6. Mrs. Kavya Harish Reddy - Corporator Balajinagar
7. School staff and students

Mr. Chand Pasha has explained the motto behind establishing Bighelp organization, its vision and values on which it is based and working.

Mrs. Sarojini has enlightened the efforts taken by Bighelp Chairman Mr. Chand Pasha to eradicate illiteracy in India.

H.M. and other dignitaries have spoken on the education necessity and advised the students to utilize this rare opportunity to come up in education.The students are prized with School bags and stationary items by dignitaries on the dais.




Donors sponsored this project
| Project Start Date | Project Current Status |
| --- | --- |
| 16-Sep-2016 | Active |