Project Details
Donated a van to Prabhata Sindhuri Educational society
Navabharat Nagar, Guntur District, AP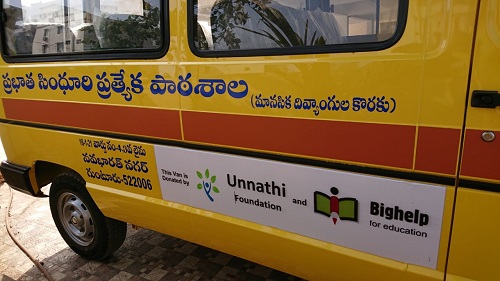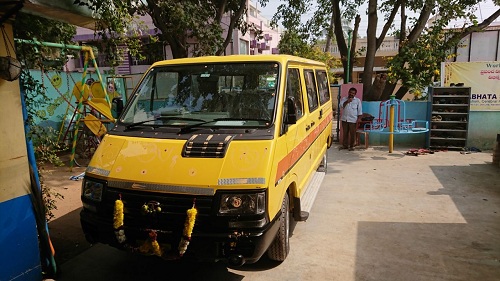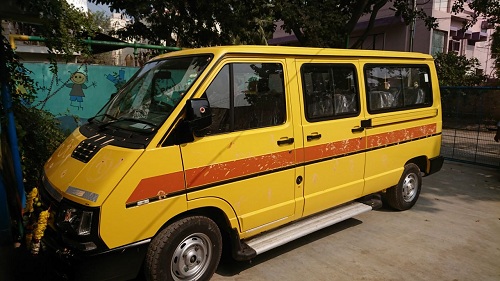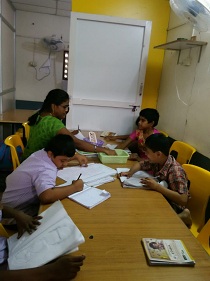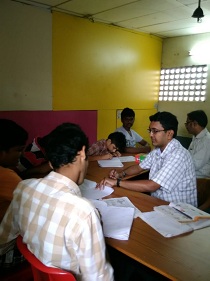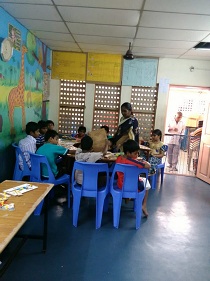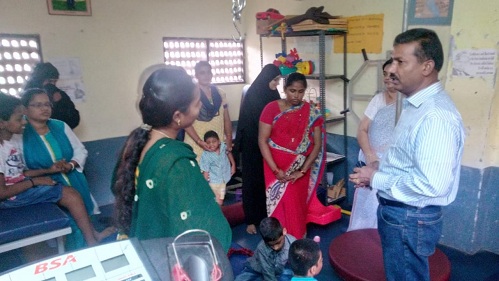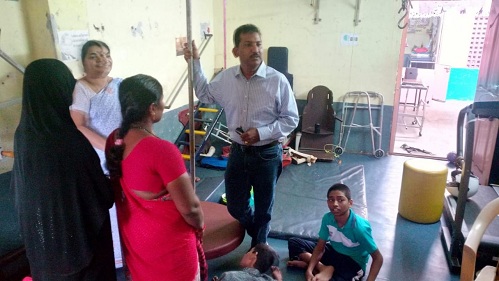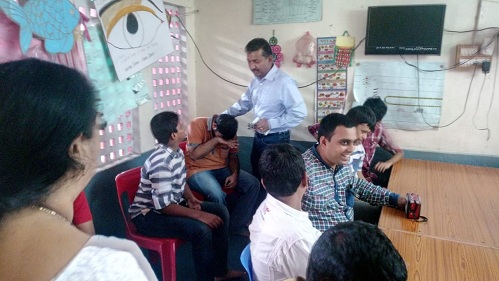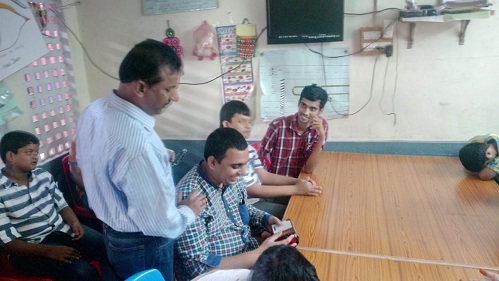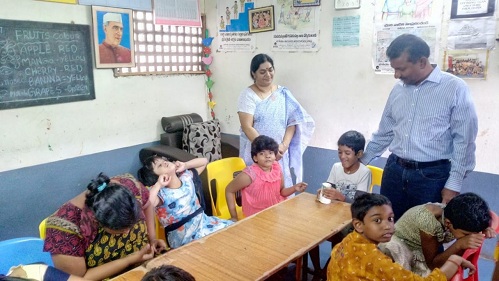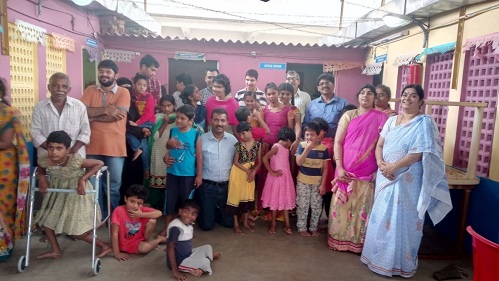 Bighelp Donated a van to Prabhata Sindhuri Educational society serving children with special needs in Guntur. This project is done in collaboration with Unnati foundation and Bighelp.


Prabhatha Sindhuri provides free of cost Physiotherapy, Occupational therapy, special education, speech therapy and sensory integration.

Many parents do not send their children as they cannot afford auto Rickshaw expenses depriving the same from attending special school. The condition of these special children left unattended aggravates abnormality resulting in more pain and suffering to the child, parent as well as the society. Special children cannot be contained in Auto rickshaws safely as they have physical and mental deformities. They even do not have safety skills which cause risky travelling and sometimes traffic embarrassments. Hence Bighelp came forward to donate School van with collaboration of Unnati Foundation.

The school van provided by Bighelp total 75 special needs students are attending the school safely.

Project Geographic Information
Prabhata Sindhuri is situated in street; 16-1-21, ward No:4, 3rd lane, Navabharat Nagar, Guntur.


School Information
PRABHATA SINDHURI SPECIAL SCHOOL (Intellectually Challenged) established in 2009 with 2 children. It provides rehabilitation services to special children, free of cost irrespective of caste, creed and religion age group starting 6 months to 25 years. At present they have 85 special children being taken care by special educators and therapists supported by care takers with a decent infrastructure.


Project Survey Information
Mr. Chand Pasha Shaik President of Bighelp personally visited the Organization. He held discussions with the director and staff. After discussions he came to a conclusion their request for providing school van was found genuine.


Donors sponsored this project
| Project Start Date | Project Current Status |
| --- | --- |
| 18-Nov-2017 | Active |